McClure Loyalty the Soul of Religion speaks to what we are to be loyal to, Truth, convictions, manhood, responsibility, long-suffering, spirituality, etc





LOYALTY
THE SOUL OF RELIGION
JAMES G: K. McCLURE
AUTHOR OF M LI TIM FOR THE DRST," "THE GREAT AFFlAL,"
"POSSIBILITIES." ETC.
CONTENTS
LOYALTY TO TRUTH.
1. The Vital Requirement . . . . 11
LOYALTY TO CONVICTIONS.
2. The Heroism of Principle . . . 35
LOYALTY TO MANHOOD.
3. The Making of Men……53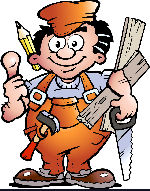 A carpenter making his own tools is an explanation of why I, Pastor-Missionary David Cox, write my own material. I like the idea of producing the material that we use in our ministry and also for evangelism.
Read the short article: A carpenter making his own tools.
LOYALTY TO RESPONSIBILITY.
4. The Other Man…….71
LOYALTY TO DEVELOPMENT.
5. The Developing Expenditure . . 89
LOYALTY TO LONG-MINDEDNESS
6. The Far Thought…….109
LOYALTY TO KNIGHTHOOD.
7. The Master's Challenge …. 127
LOYALTY TO VALUE.
8. The Law of Proportion . . . .149
LOYALTY TO POWER.
9. The Quest for Power…..167
LOYALTY TO OPPORTUNITY.
10. The World Waiting for Youth . . 187
LOYALTY TO COMPLETENESS.
11. The Complete Theory of Life . . 205
LOYALTY TO SPIRITUALITY.
12. The Cultivation of the Spiritual . 220