Combs The Filling of the Holy Spirit is a short work by a retired theology teacher at Detroit Baptist Seminary.
THE FILLING OF THE HOLY SPIRIT AND SANCTIFICATION
A HISTORICAL PERSPECTIVE
This is a 27 page outline.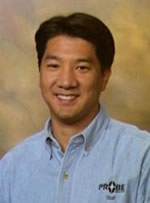 Zukeran A Compilation of articles on the Cults is a compilation of 21 articles on the different cults and cultism in general. These articles are from Probe.org, and are excellent short articles on different points (unbiblical positions of the cults) for your study and understanding.
Zukeran Articles on the Cults theWord format.
Zukeran Articles on the Cults PDF format
Zukeran Articles on the Cults Mysword format.
Download:  Combs – Filling of the Holy Spirit